| | |
| --- | --- |
| An Introduction to Brookside Stud | |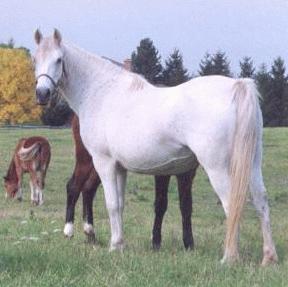 Brookside Stud was founded and registered in 1979 with the original intent to breed and produce top quality useful Welsh Mountain ponies (Section A's) for the North American market without losing type.
Sandy Costanzo-O'Brien, founder, owner and manager of the stud, was raised in and around the Isle of Anglesey, North Wales and Liverpool, England. She had the good fortune to have first hand experience of the breeding of useful up-to-height Welsh Mountain ponies which her uncle bred along with an enormous herd of prize Welsh Black cattle. He was in fact also a respected judge in both categories in those days. She obtained for herself, in the process, invaluable lifelong opportunities and experiences. Making the process of learning easier with reference to Welsh ponies, and the comparisons and opinions on the different types within the breed standards more comprehensible.
It seemed fairly logical, when the need to import for the foundation of stud was apparent, and the introduction of new bloodlines was necessary to North America, returning to that particular region of Wales was to be a natural reflex action in the quest to finding marketable foundation stock for Brookside Stud.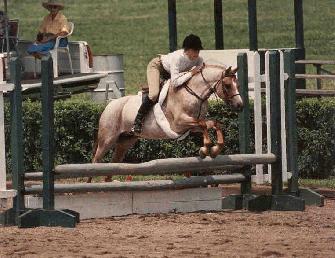 The influence on the stud of Welsh ponies of Riding type,(Section B's) occurred in the early eighties, when ponies purchased as hunter prospects became possible broodmare potentials. When it became apparent that there was a demand for also the larger scopier pony for the discriminating buyer as Welsh breeding stock, performance potentials, and children's friends, Brookside Stud again took up the challenge.
In both of the above cases, without taking away from the breed standards, foremost in the stud's policy was, and still is, temperament and movement.  Much sought-after by many potential clients is the pony that offers to be "A safe equine friend and companion," and, "The complete family pony", which, in today's changing economic times makes good common sense.  The stud has faithfully tried to produce this stereotype with much success, and, certainly over the years, this policy has proven itself successful by the return of many previous clients to purchase further ponies... time and time again.
Brookside Stud is enormously proud of the ponies that it has produced.  The "show" and "breeding" records of the ponies owned and bred at the stud are internationally respected, and have been in most cases in the literal sense, "second to none."  It is rewarding and satisfying to have ponies that win at shows, however, breeding stock is only as good as it produces, and again the ponies at this stud have excelled all dreams and expectations in all disciplines.
There is indeed nothing more pleasing for any Welsh owner or Stud farm than winning a prestigious show such as the Royal Winter Fair (Toronto, Ontario, Canada) with a pony that you own. To win it with ponies that you have bred carrying your prefix is a rewarding experience that makes all the hard work and dedication worthwhile.
In the U.S.A the influence of our ponies born and raised at Brookside Stud have made their presence at prestigeous shows, such as Devon (Champion), Upperville (Champion), American Welsh Nationals (3 times Supreme Champion with our prefix) and Pony Finals with ponies we have imported, and bred. Our prefix has also shown its presence at State and National level open competition, at shows organised by the USEF, VHSA, AND VPBA.

The present stud consists of 6 breeding stallions and 3 potential colt prospects...
The broodmare band consists of aproximately 12 active mares, 2 young maidens, and 3 old timers who deserve credit and mention for their years of producing quality youngstock. Some of which are part of our broodmare band.
Our policy has been, and always will be, quality not quantity. ****It must be noted that as a breeder, Brookside Stud is extremely proud of our ponies and their acomplishments no matter what level they attain, and we are very grateful to the pony owners, who have deemed it important enough to retain the original registered name of the pony. ****Cudo's to all of you for giving back a little to the breeders******
Brookside Stud foals down aproximately 3-6 mares each year, most of the resulting foals that are born are offered for sale after weaning to approved knowledgeable loving homes with references. It has always been the stud's policy to point out honestly the value and worth of each animal that is offered for sale, making it clear the animal's potential in the opinion of the stud, before being sold.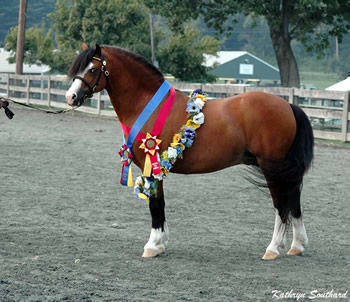 Our Champion Stallions stand at stud from February until July of each year to approved mares.  Stud fees are available on request and are competitive.